Hotel ILUNION Golf Badajoz Offers
Enjoy the region of Badajoz and its endless leisure possibilities at our hotel ILUNION Golf Badajoz with swimming pool. Located in the heart of the Extremadura countryside, beside the Guadiana Golf Course, this hotel is any golfer's paradise.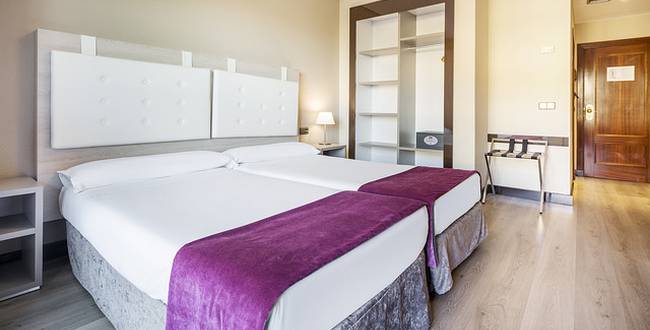 OFFERS HOTEL COURSE GOLF BADAJOZ WITH SWIMMING POOL
Remember that you can book hotel ILUNION Golf Badajoz at the best price! With the exclusive offers at our hotel with swimming pool in Badajoz and our holiday packages, there is no excuse not to come and enjoy an amazing golfing experience at the best rate. It's very easy: Choose the date for your next trip, select the room type best suited to your needs and the number of guests. Our search engine will show the best available price online. Enjoy the special offers of ILUNION Golf Badajoz. Just book, and that's it! Payment is made at the hotel. Wait no longer to enjoy everything this city has to offer. Extremadura's golf courses await!